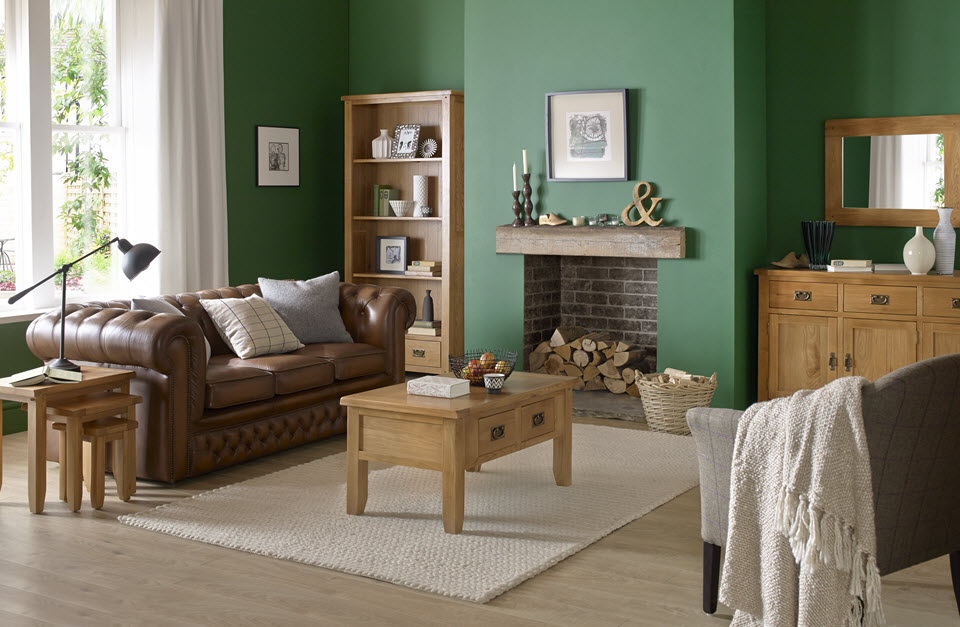 Many of us love our furniture but sometimes want that certain piece to be slightly different. Why not have a go at up-cycling it? This will give your beloved oak furniture a new lease of life and will make you love it even more.
Here are our tips on restoring and up-cycling your oak furniture:
Restoring oak furniture:
Oak furniture can last for years with the proper care and is extremely durable. However, any piece of furniture can show signs of wear and tear, especially if it's been mistreated. Luckily, there are some great ticks to give your oak furniture a new lease of life.
If there are chips or scratches in the furniture, make them blend into the furniture by rubbing them with the inside of a walnut. If there is a deep scratch then you should use a filler or a wax repair stick. Water stains can be removed by using petroleum jelly, whilst paint marks can be carefully treated by scoring the paint off with a razor blade.
If your oak furniture is dirty, remove any of the fittings and dust down. You can then use a damp, soft cloth with soapy water to remove any dirt or grime. Once you've finished, dry with a clean cloth as soon as possible.
You can then reapply an oak furniture wax which will bring your beloved piece back to it's former glory.
Staining or painting oak furniture:
To begin with, prepare the furniture by removing any wax with fine wire wool or turpentine. You should then apply a wood sealer which needs to be completely dry before you begin painting or staining.
You can then paint the wood with either a paint or a stain, you may need a few coats, depending on what you are covering the furniture with. Once this is completed and dry, finish your hard work with a coat of varnish to protect the wood and colour.
Up-cycling oak furniture
Changing the entire look of a piece of oak furniture is so easy. Use our painting techniques to get the colour you'd prefer, this will make a huge difference already. You can then begin fixing new accessories to your piece. This can range from new handles, new feet or even new fabric if you're up-cycling chairs.
Enjoy the time you spend up-cycling your beloved oak furniture as you will appreciate all the hard work you put into it and will cherish the piece even more. We hope our tips have given you some inspiration to use your diy skills thriftily. For more information on how to care for oak furniture, visit our website.