10 ways to create a welcoming hallway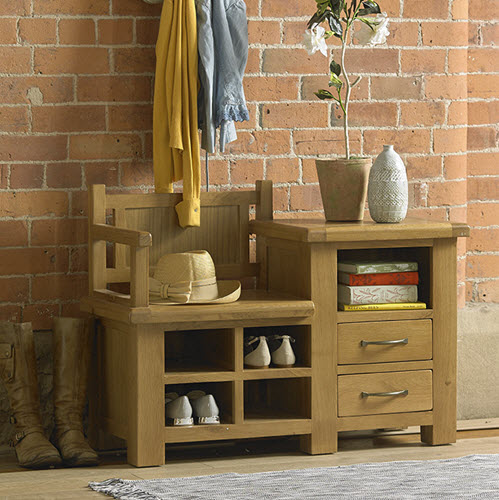 Hallways are often quite overlooked when it comes to decorating a home, but these much used areas are the first thing people see when they enter your home. As well as looking great, hallways need to be robust and hard wearing too. Here are ten top tips to keep your hallway welcoming and homely -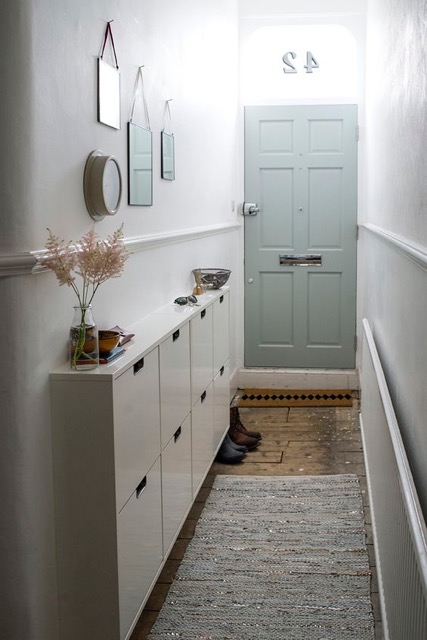 Create useful storage - Build some built in cupboards to keep shoes and bags hidden. You could also paint the doors to blend in with the wallpaper so it isn't as visible. Or you could add a storage bench in your hallway and store shoes underneath it and bags inside the bench, a unique and stylish addition.
Opt for hard flooring - Add flooring which can handle dirty footwear and lots of people treading in and out. Stone, wood and slate will work perfectly whereas carpet will just get ruined very easily.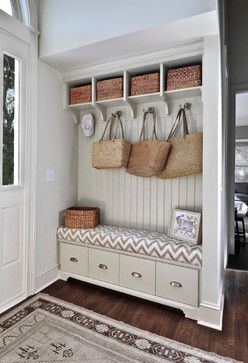 Choose unique hooks - If you use your hooks as decorations, it can transform a hallway immediately. Keep the look fresh and spacious by only hanging hats and scarves up whilst keeping big coats behind a closed door.
Add a mirror - A mirror in the hallway is a big must! Whilst it will keep the light bouncing around the room, it will also make the hallway look and seem bigger. A simple, decorative focal point to any room.
Add an eye catching light - Statement lighting in hallways sets a stylish and glamorous tone as soon as you walk through the door.
Be bold and brave - Adding a bold statement wall in a hallway will make the room feel bright and fun. You could even add dramatic wallpaper for a more exciting and different look.
Don't forget furniture - Console tables such as our Enfield Oak Console Table are perfect for hallways as they are slim and they look great, even for a small hallway. You could always get one that has storage built in, such as our Emsworth Oak Console Table which has a shoe rack at the bottom to save even more space.
Add a runner - Having a runner draws the eye into your home. Keep it clear of any furniture so the space feels open and welcoming.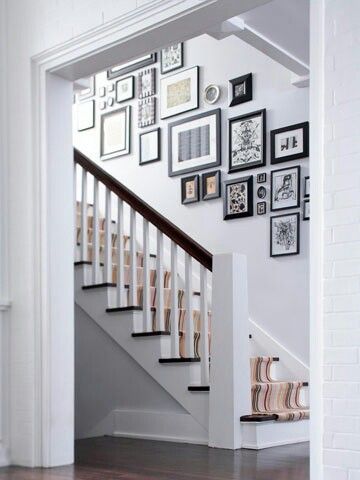 Make a statement - Frame all your favourite family pictures and scatter them around one wall to create homely, elegant and unique wall art.
Add a welcoming scent - Make the hellos and goodbyes even sweeter with a welcoming scent lingering at the entrance. Think about a bowl of potpourri, fresh flowers or a plug in air freshener.
We hope these hints and tips will create your dream hallway. For more hallway furniture ideas, visit our website. We have a range of console tables, telephone tables, cupboards and storage tables to re-create the perfect hallway.