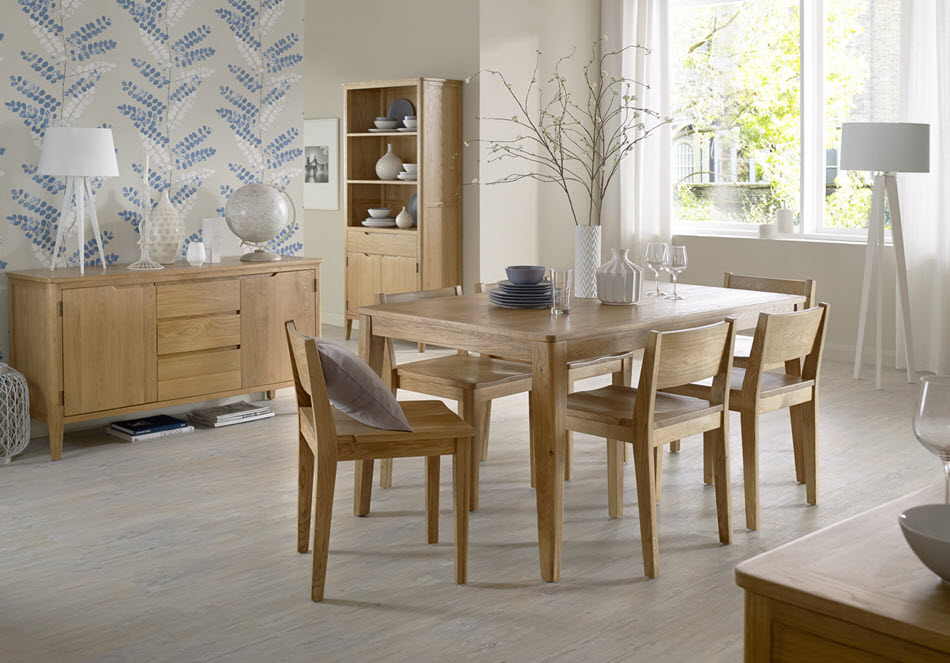 When you're considering buying oak furniture for your home, it goes without saying, that you'll want to invest in furniture that will last a life time. The fact you've opted for oak, is a great starting point, because, as majority of us know furniture made from solid oak and oak veneer furniture is almost always aesthetically sound and stands the test of time.
Regardless of the general notion that oak lasts a lifetime, it's quite important to make the right decision when buying oak. Here, we recommend our favourite picks for a lifetime investment into oak furniture, and we give you a bit of a background on why oak is a great choice – both of which will help you make an informed decision when out shopping for furniture.
Avoid making a furniture mistake when you are looking for a lifetime investment in oak furniture and look through our recommended oak furniture pieces.
Oak Furniture: when did oak become popular?
Oak, or 'quercus' as it is known in Latin, is a hardwood with some 400-plus recognised types. It has always been a prevalent wood in the UK for many years, but in recent times it is even more widely used in construction and as internal fixtures for doors and skirting boards. It quickly became even more prominent in construction projects, the year 2000 when China, India and Indonesia substantially increased their export markets.
Oak Furniture: Why is everyone investing in oak furnishings?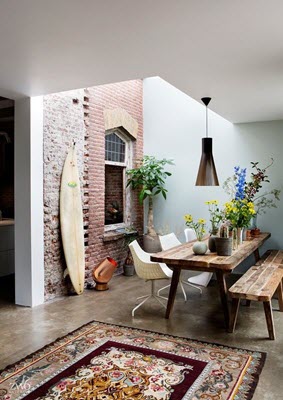 Furniture made from oak is durable and complements all types of homes. It's easy to maintain and doesn't damage as easily as other wood types. The versatility of oak is a pro for many, as it can be stained, coated or even painted to match your style.
Oak Furniture: Oak veneer based furniture can be a great value buy
An oak veneered creation is made from thin, attractive slices of high quality oak, attached to a tougher core that will resist distorting and moisture and therefore offers good value alternatives to solid oak furniture. They can also be stained to produce a warm, rich finish, which is why they are valued by many buyers as quality versus cost.
The Egyptians used veneers in their furniture, and Renaissance pieces also show veneers along with solid wood.
Oak Furniture: Recommended picks that will last a lifetime:
The extendable oak dining table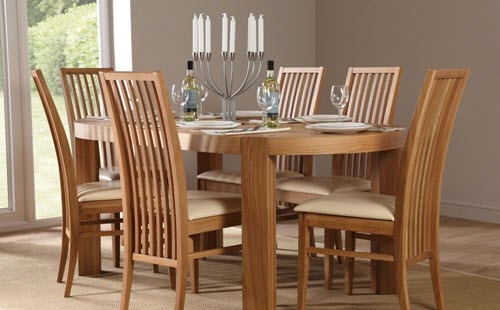 Oak extendable dining tables will hold more than just your plates and crockery. These fabulous dining tables will hold everyone's attention too! They look great in almost any living room palette and are versatile for when you have company – crafted from veneer wood, these exquisite looking tables will cope with any type of spillage. Extendable dining tables are always a great shout, for parties, guests and when you have a growing family.
Oak sideboard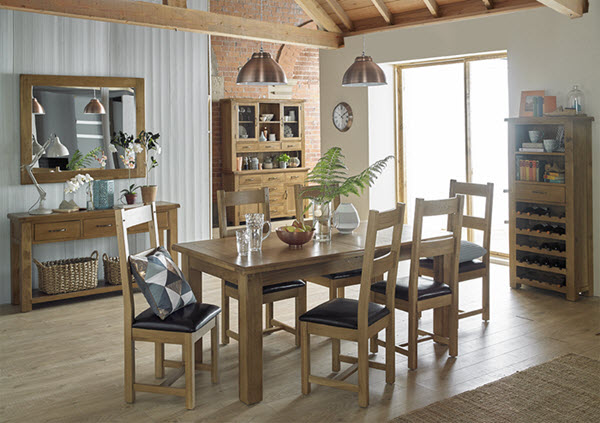 If you're looking to create a vintage country kitchen in your home, we recommend that you look at a few of the rustic sideboard options – as they have an elegant charm that will really bring character to your home.
This superbly crafted rustic sideboard offers ample storage for table linen or plates in its roomy cupboard with full width shelf, and space for cutlery and utensils in its two dovetailed drawers. Crafted from solid oak, it has a lovely thick top on which you could keep your espresso machine, decorative pieces, like vases and flowers. The antique-inspired drop handles instil it with rich, rural appeal.
Oak bookshelf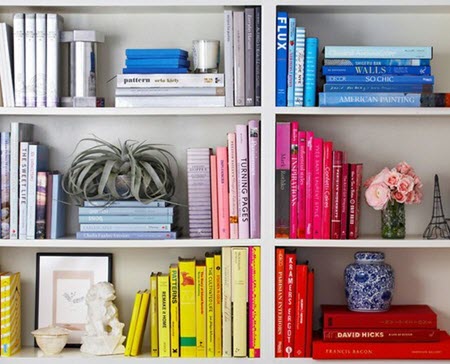 Whether your tastes are academic or philistine, every book you display will look great on a handsome oak bookcase. You can have a high bookshelf or a low one, to fit your living room design. This bookshelf is low enough to be suitable for a children's room as well as anywhere else in your home, its countryside appeal comes through beautifully thanks to its natural lacquer finish. Crafted from oak, it's the essence of rustic charm.
Oak Wardrobe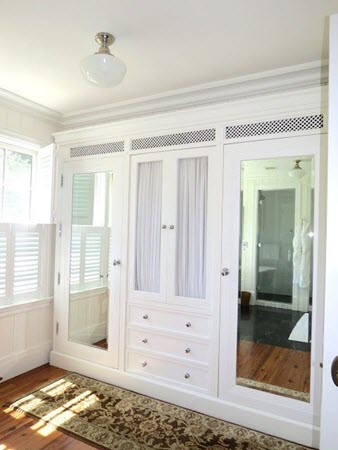 Adopt an atmosphere of a country cottage warmth in your bedroom by picking a chunky oak wardrobe for that perfect home to your clothes. There are plenty of steady oak furniture wardrobes on offer and many of them come with beautiful -style metal handles are full width and full length hanging space so there should be room for shoes at the bottom as well as room for dresses, suits and other long garments on the rail.
Oak furniture ages well, and is a timeless investment
The toughness of oak furniture is a component that cannot be denied by any means. It ages very well, and will last you for a lifetime, even with little-to-no upkeep. Note that this type of wood, unlike others, is highly unlikely to split or crack, even if it's repetitively put under pressure. Thus, it's very common for decorative, as well as everyday furniture pieces to be made from oak. You'll find out that oak cupboards, shelves, dining room tables or bookshelves are very popular, even though they fall into the "premium" furniture category.
Since it can withstand everyday use, more and more people have started adopting oak furniture knowing that they will never need to replace it in the future.
For attractive and very well architecture oak furniture, that will stand the test of time, check out our beautiful oak ranges here.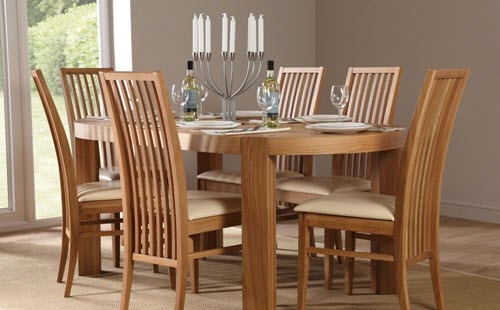 Framed art or canvases and soft furnishings, such as cushions and curtains can really help bring a room together. The furniture is more important in terms of having storage and functional items that will help bring the whole room a character.
Why not add some new cushions in a cheerful accent colour? Adding some plants and flowers in vases can bring vitality and colour to a space.
To find out more about how furniture can transform your property visit our website to see our extensive ranges of oak furniture.