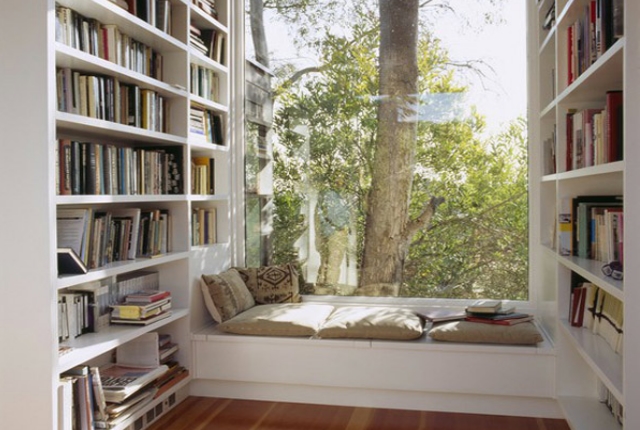 There is no better excuse to sit down, relax and read a good book then a hot summers day. Why not find a cosy place to sit down, unwind and enjoy the peace? If you are thinking about adding a small haven to your home, here are a few ideas to help.
Unused space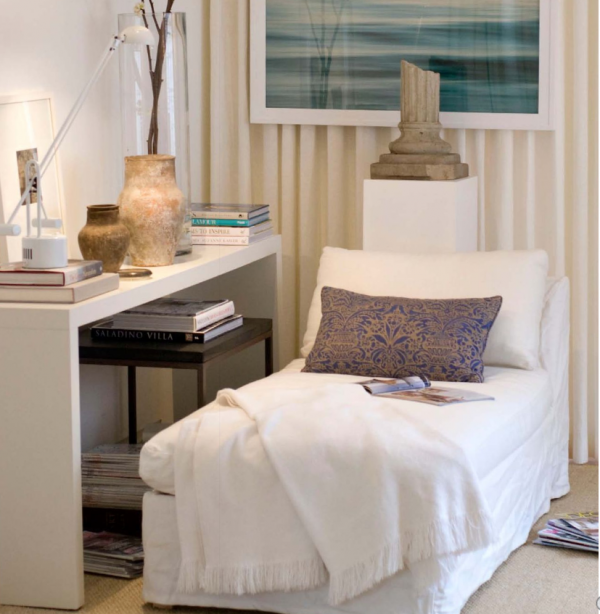 If you have any unused corners in your house then this would be the perfect place to start. You can create a small, compact area where you can sit back and relax. If the space is in an obvious place within the living area, try and think about blending your reading corner in with the original decor so it keeps in tone with your home.
Seating
Think about how you would prefer your seating area, would you like a cost arm chair or an under the window bench seat. You can also add some storage space for your books and a Chunky Nest of 3 tables for a drink. Our Enfield Oak Glazed display cabinet would be a perfect addition to any cosy reading space.
Comfort
Add some plush cushions, blankets and even a rug to keep your reading corner cosy and relaxing. You can even add some candles for a bit of cosy night time reading.
Lighting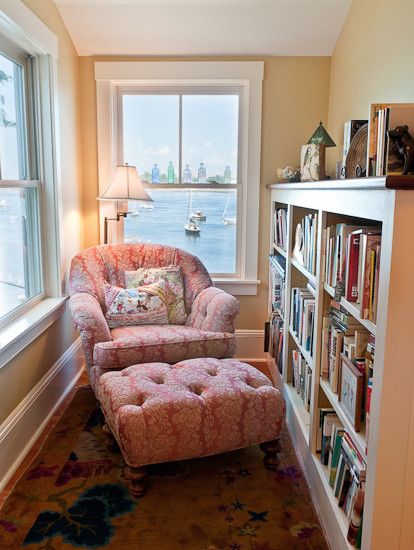 If you can, add your reading corner to a light space in the house so you can get plenty of natural light whilst you read. If this isn't possible, add a few lights around your reading space so you've got the option of lower lights or brighter lights if needed. Hanging pendant lamps are a great option which can be enjoyed at any time of the day.
A relaxing reading space in your house will be the perfect addition to any home. Have a look at our living room furniture for more inspiration on your new reading corner.